Hello Friends and readers,
Happy Thursday/Friday,
What have you been crafting so far?
As for me, one of my supplier handed me these and ask me if I may use these materials to share the joy in making a clutch bag. I happily took it and began working to see if I can make it.

For the materials, we need a ball of Eco Andaria (By Hamanaka), Darning needle, a plastic canvas and also magnetic clasp. Eco Andaria comes in many other colours. Well, as you can see, for mine, I got to have this multicoloured one.
Eco Andaria is 100% Rayon (personally it felt like plarn-yes plastic yarn, minus the smell of it)
It Weights : 40 grams
Length : 80 meters
Crochet Hook Size : 3mm to 4mm Hooks
The cool thing is we only need 1 ball for this project.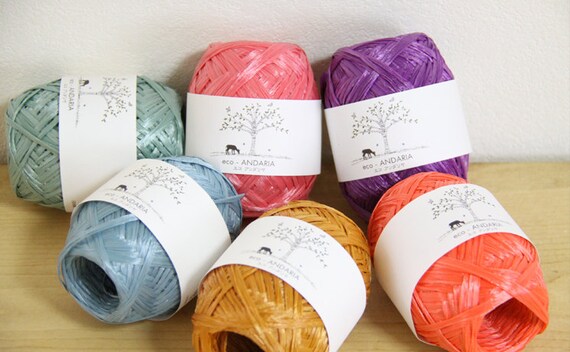 Maybe this picture looks better after is being stitched up. Now can you see the plastic canvas better?
And after about ~4 hours of stitching, ta-dah, a Clutch Bag is made. What do you think of the end result? I love the colours as it reminds me of Summer. Of course we can always try with other yarn or colours.

I will be teaching how to make this clutch-bag. And if you are interested to bring one hand-made bag home, please see more details of the lessons here.
Until Next time, and I wish you a happy weekend ahead 😀